General News – December 21, 2018
Comrod brings Christmas cheer
Comrod employees support local homeless shelter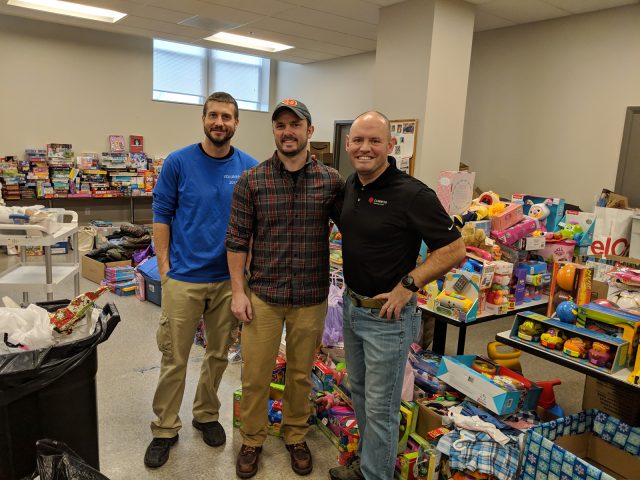 Cleveland, Ohio, December 18, 2018 – Employees at COMROD INC in Westlake, Ohio spent a day at a local homeless shelter to help set up the annual Holiday Shopping event for families who are residents at the facility.
"I really enjoyed it. It was a great opportunity to get out into the community and make a positive impact around Christmas. It makes me proud to work for a company that values this kind of community outreach", said Kevin Rice, Warehouse Manager at COMROD INC.
The annual Holiday Shopping event allows residents at the shelter to shop for their loved ones during the holidays. COMROD INC employees opened, sorted, stacked and displayed gifts donated by the greater community for the big shopping spree on December 19th.
About COMROD INC
COMROD INC is a member of the COMROD Communication Group and is a leading international manufacturer of antennas, control systems, masts and power supplies for the defense and commercial markets.
# # #
If you would like more information about this topic, please contact Will Convery.
Tel. +1 440-455-9186 Ext. 102
Email. wconvery@comrodusa.com