General News – June 17, 2017
Comrod provides relief to Texas
COMROD employees send supplies to victims of Hurricane Harvey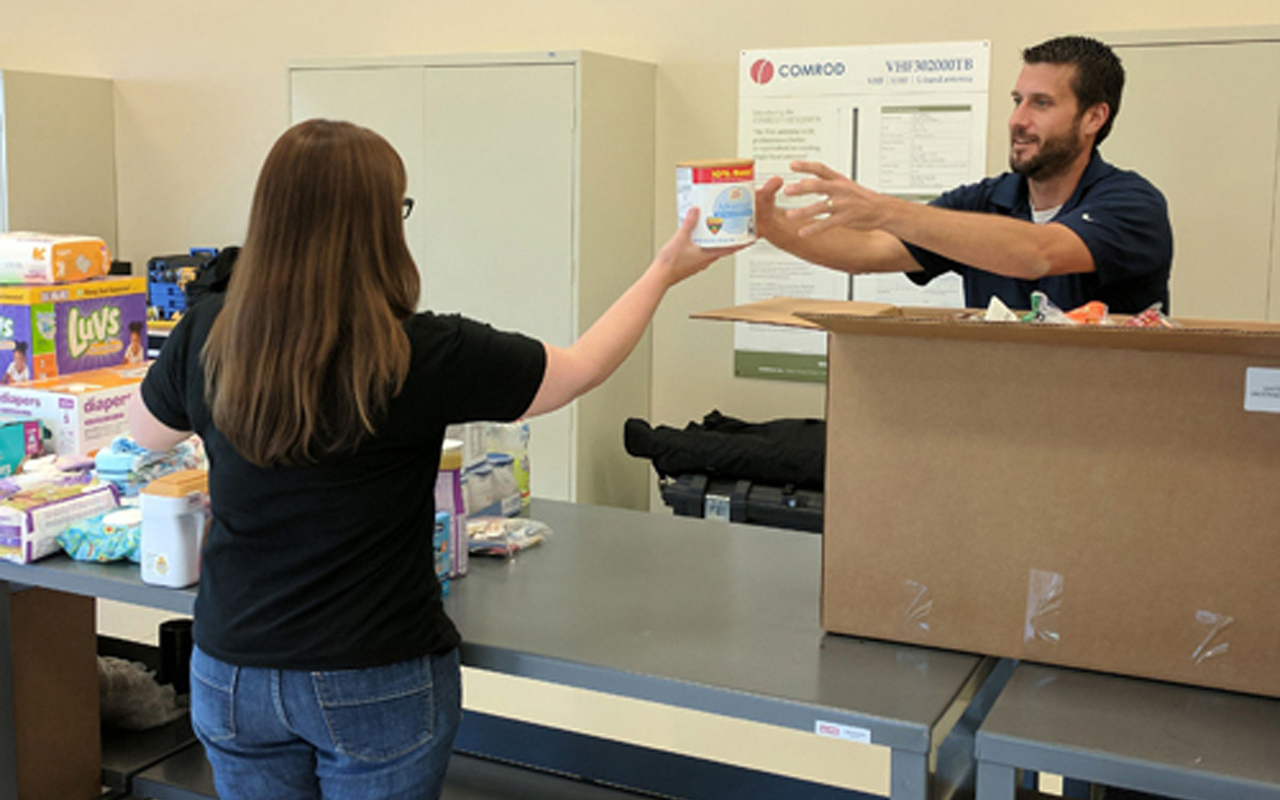 Westlake, Ohio, September 26, 2017– Employees at COMROD INC in Westlake, Ohio partnered with a local Fairview Park elementary school to provide donations for Hurricane Harvey relief efforts in Houston, Texas.
"This was a great opportunity for our company to support our brothers and sisters in Texas who are in need. As fellow citizens, it is important for us to be there for those Texans impacted by Harvey and do what we can to help. Our local and broader community activity is supported by the COMROD Core Values which sets a standard for good corporate citizenship", said Will Convery, General Manager of COMROD INC.
COMROD INC employees provided supplies and gathered donations from a local elementary school for basic necessities that will help Houston-area childcare facilities and their families recover from the severe damage caused by the hurricane. Employees purchased, sorted, packed and shipped items such as diapers, wipes, formula, work gloves and gift cards.
About COMROD INC
COMROD INC is a member of the COMROD Communication Group and is a leading international manufacturer of antennas, control systems, masts and power supplies for the defense and commercial markets.
# # #
If you would like more information about this topic, please contact Will Convery
Tel. +1 440-455-9186 Ext. 102
Email. wconvery@comrodusa.com