General News – April 20, 2018
Comrod supports Ohio Park
COMROD Employees Volunteer to do Spring Cleaning at Cleveland Park System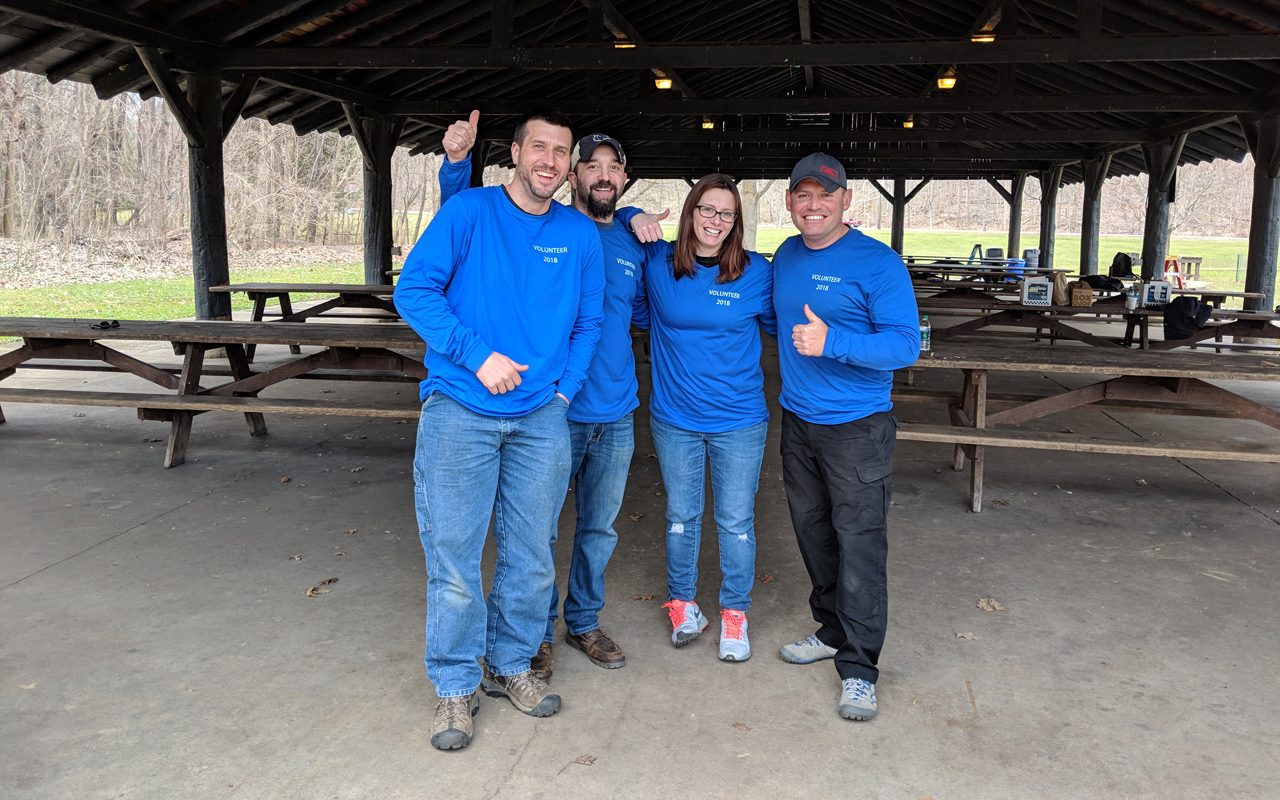 Westlake, Ohio, April 12, 2018– Employees at COMROD INC in Westlake, Ohio volunteered their time and talents at the local Cleveland Metroparks Rocky River Reservation to help prepare the South Mastick Picnic Area for Spring and Summer fun.
"We had a great time working with Carlos to help make our beautiful park system even better.  It was nice to spend some time outdoors with my coworkers doing something nice for our community.  I'm happy to participate in these events and grateful that COMROD supports these efforts", said Meghan LaFraniere, Office Manager at COMROD INC.
In preparation for the upcoming season, COMROD INC employees partnered with the Cleveland Metroparks staff and spent the day cleaning and preparing a large pavilion for staining and painting.
About COMROD INC
COMROD INC is a member of the COMROD Communication Group and is a leading international manufacturer of antennas, control systems, masts and power supplies for the defense and commercial markets.
# # #
If you would like more information about this topic, please contact Will Convery.
Tel. +1 440-455-9186 Ext. 102
Email. wconvery@comrodusa.com