Product News – September 16, 2019
AT-T
Passive transformer for use with Comrod side feed HF whips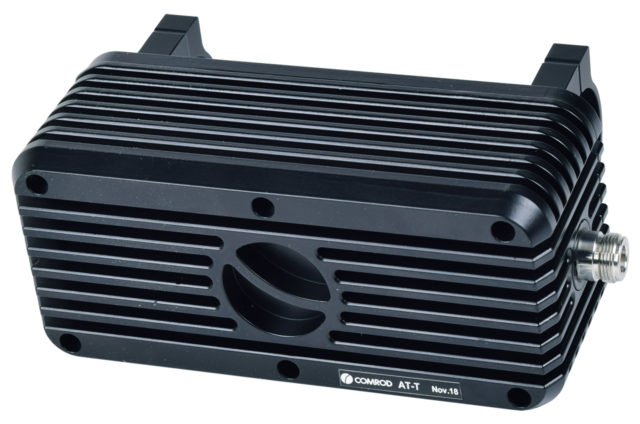 AT-T is a high performance passive transformer for Comrod side feed HF whips.  Operating from 2-30 MHz, it provides gain comparable to a commercial maritime tuner and whip.
To view the datasheet please click here
About Comrod Communication Group
Comrod Communication AS is a leading international manufacturer of antennas, control systems, masts and power supplies for the defence and commercial markets.
For further information please contact:
Email: sales@comrod.com
Phone: +47 5174 0500