Product News – April 23, 2021
UHF243380S-D
UHF SatCom Dismounted Antenna (MUOS capable)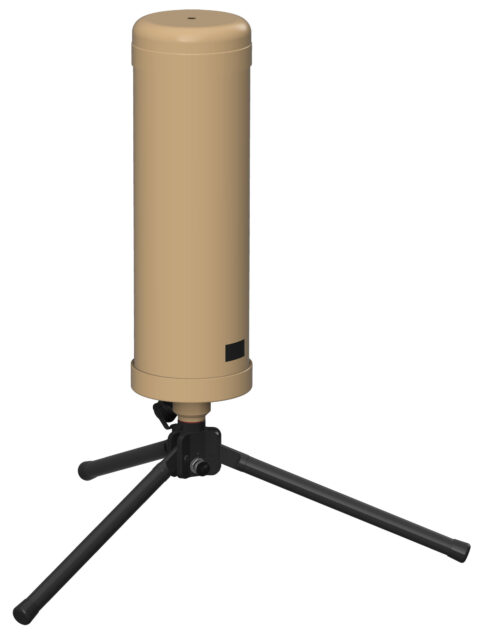 UHF243380S-D combines the same proven antenna element used on the vehicle antenna, with a fully ruggedized tripod, to provide a ground deployed remote antenna capability.  The tripod providing excellent stability on all types of terain.  UHF243380S-D covers the full UFO waveform 292-318 / 243-270 MHz as well as MUOS 300-320 / 360-380 MHz.
To view the datasheet please click here
About Comrod Communication Group
Comrod Communication AS is a leading international manufacturer of antennas, control systems, masts and power supplies for the defence and commercial markets.
For further information please see the Contact-Us page for contact details.