Product News – June 8, 2018
INTAS-S2-512
Passive Antenna Combiner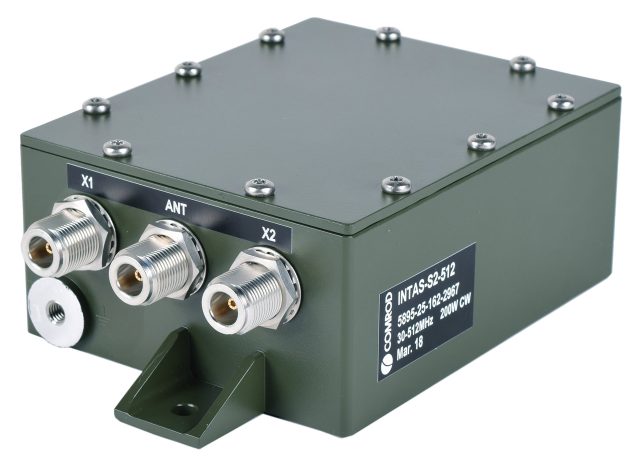 The INTAS-S2-512 passive antenna combiner allow two transceivers to be connected to a single antenna. The combiner operates over the full 30-512 MHz frequency band.  Reducing the number of antennas on a platform reduces the visual impact and can improve the radiation pattern due to the reduced effect of co-site interference.
To view the datasheet please click here
About Comrod Communication Group
Comrod Communication AS is a leading international manufacturer of antennas, control systems, masts and power supplies for the defence and commercial markets.
For further information please contact:
Email: sales@comrod.com
Phone: +47 5174 0500